Retinol Cream: The Anti-Aging Product Everyone Swears By
Retinol Cream: The Anti-Aging Product Everyone Swears By

Retinol is the gold standard of anti-aging skin care. Sure there are hundreds of exotic and technologically advanced sounding ingredients hyped by the beauty industry. But retinol is more than hype. It is a legitimate superhero addition to your beauty regimen. It's backed by decades of research and a myriad of published studies that prove it works.
Why Do You Need To Know About Retinol?
Neutriherbs Miracle Renewal Retinol Cream For Aging & Acne Skin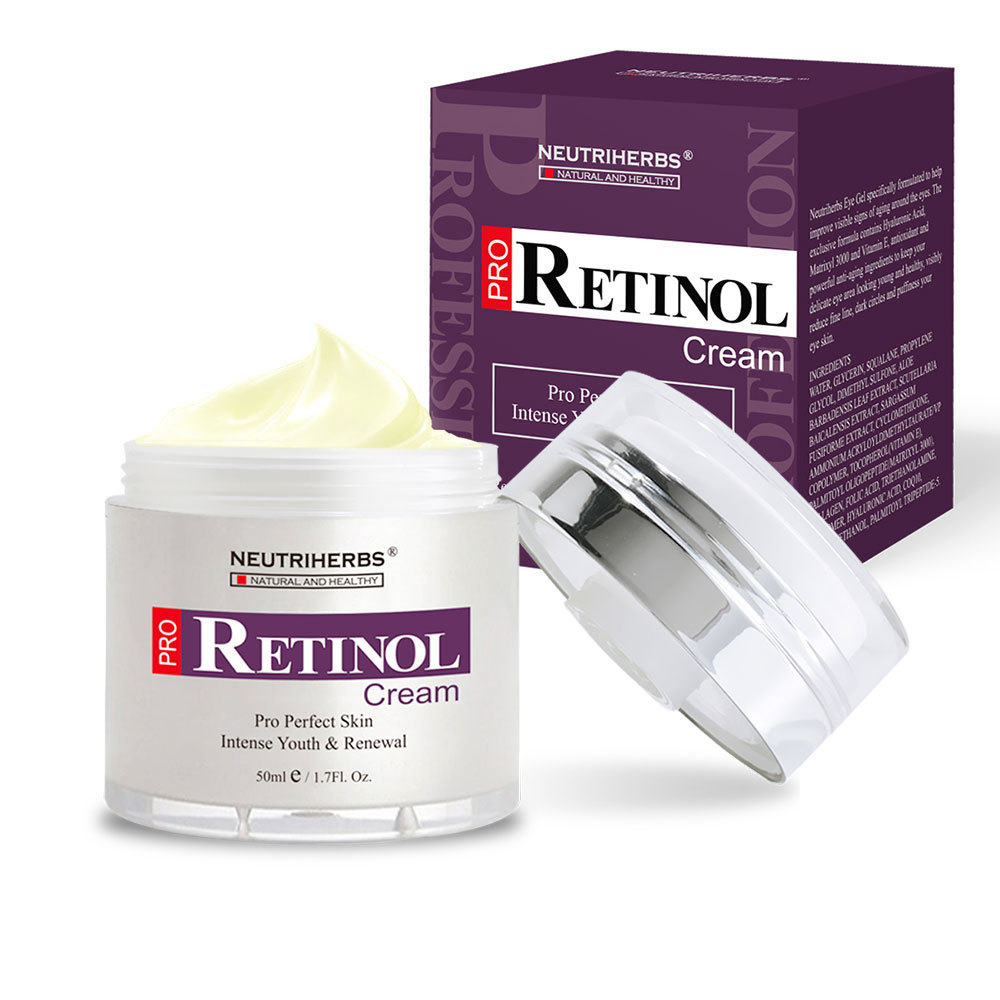 Neutriherbs®  Retinol cream delivers the highest concentration of retinol (Vitamin A) deep into the skin's surface quickly and effectively. It helps diminish fine lines, wrinkles and premature aging due to sun exposure. The Neutriherbs Retinol Cream supports natural collagen production and faster cell turnover, makes your skin visibly smoother and younger looking.
Read our ultimate guide to all things retinol to sort the fact from the fiction...
Q. Retinol & Vitamin A are the same thing. 
A. True
Also known as Retinol, Vitamin A can help increase the appearance of firmness, diminish the look of fine lines and wrinkles, significantly improve uneven skin tone, smooth and finally refine the surface of the skin as well. Retinol is definitely a powerful multi-tasker. 
Q. You should apply retinoids during the day. 
A. False
Retinol makes the skin more sensitive to damage from ultraviolet light, so it's better to use it at night. If you must use it during the day, it's essential to protect your skin from the sun by using sunscreen and other sun protection.
Q. Retinoids are for all skin types. 
A. True
While retinol is suitable for everyone, different strengths are appropriate for different skin types.
Q. Retinoids thin the skin. 
A. False
Retinol actually thickens the skin, increasing cell turnover and collagen production for thicker, more youthful skin.
Q. Start using retinol in your 20's. 
A. True
While there is no set time to use retinol, most dermatologists advise introducing the product in your mid-twenties, particularly if you suffer from breakouts or pigmentation. It is suggested that one uses retinol for 3 months, then takes a three-month break. This is due to research that suggests cell turnover is no longer increased after 3 months of retinol usage.
Leave a comment